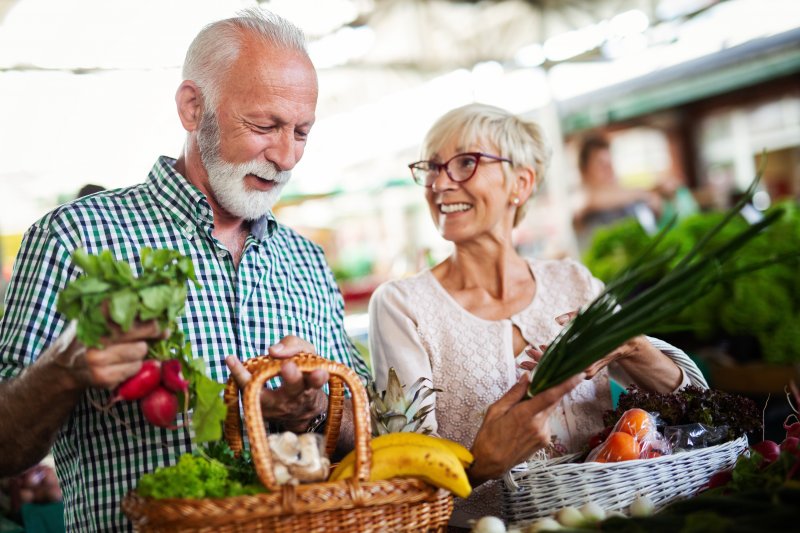 Barbeques with family and potlucks with your loved ones are a few summertime activities you can enjoy now that the temperature is heating up! One of the perks of dental implants is that you can once again bite into all of your favorite foods – no need to worry about embarrassing slippage either! With that being said, it is important to remember that, like your natural teeth, your dental implants aren't indestructible. Keep reading to learn a few foods you should and shouldn't fill your plate with this season.
Don't: Fill Up on Sugar
From bubbly soda to ice-cold popsicles, it can be tempting to reach for the sugary treats your tastebuds love. However, it is important to remember that your dental implants need healthy gums to stay successful throughout the years. Unfortunately, copious amounts of sugar can lead to dental problems, like gum disease, which can wreak havoc on your new and improved smile. So, make sure to indulge sparingly!
Do: Opt for Vitamin-Rich Foods
To keep your teeth and gums healthy from the inside-out, you should fill your plate with vitamin-rich foods. Bananas, peaches, nectarines, and melons are a few fruits that are naturally sweet and nutrient-dense. Avocados, mashed potatoes, dairy products, and lean proteins are also great options to keep your teeth and your taste buds happy this summer.
Don't: Eat Anything Too Hard or Crunchy
All it takes is one bite into something too hard or crunchy for your dental implants to sustain a chip or crack. To prevent that from happening, avoid dense bread, peanut brittle, and popcorn. On a similar note, make sure to quit poor dental habits, like chewing ice or using your teeth as tools, too!
Do: Remember to Complete Your Oral Hygiene Routine
At the end of a long day catching up with loved ones, you may feel ready for a nap or to head straight to bed. However, before you jump under the covers, brush and floss your teeth! Neglecting to do so can lead to peri-implantitis, which is a form of gum disease. Since this is one of the leading causes of dental implant failure, it's essential that you prioritize your oral hygiene routine both morning and night.
Before you know it, fall will be here. Before that happens, soak up this warmer weather, spend lots of time with loved ones, and enjoy all of your favorite summertime foods. Just make sure to keep the above tips in mind!
About the Author
Dr. Nicholas Baldelli graduated with honors from the Boston University Goldman School of Dental Medicine with his DMD. Over the last 7+ years, he has enjoyed spending his days helping patients restore and maintain their smiles with quality-based, patient-centered dentistry. Outside the office, he prioritizes continuing education and is an active member of multiple notable organizations, including the American Dental Association and the Rhode Island Dental Association. If you are interested in learning more about dental implants or would like to schedule an appointment, don't hesitate to visit his website or give him a call at 401-847-7662.